Daphne Backman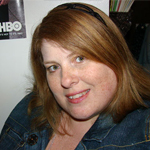 Daphne Backman is based out of southern Maine and assists with the technical administrative duties for the main Figure Skaters Online site.
Daphne is best known for her work with Ice-Dance.com. Since co-founding Ice-Dance.com in 1999, she has spent over a decade building it into the largest ice dance site on the Internet. In addition to taking care of the day-to-day updates, she coordinates IDC's coverage highlighted by the year's banner event — the Lake Placid Ice Dance Championships.
To contact Daphne, please use the form below.