Heather Carrelli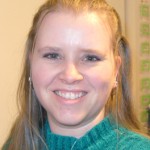 Heather Carrelli joined Figure Skaters Online in 2015 as a way to get more involved with her favorite sport and to make use of her graphic design skills.
She is a  web designer for FSO and maintains several websites including Tarah Kayne & Danny O'Shea.
She enjoys volunteering at US Nationals and has also attended other skating events including Skate America, Skate Canada, Four Continents, Disson shows, Stars on Ice and will attend her first ever World Championships when it comes to Boston in 2016.
She resides in Cincinnati, Ohio and also loves the Reds, Bengals, Ohio State Buckeyes, Snoopy, traveling, cats, and watching gymnastics.