By Gina Capellazzi
Photos by Parker Pennington and Rob Sigler Photography
(Editor Note: After this story was published, the Skate Dance Dream show on August 29 at the Fox Valley Ice Arena was postponed. A new date has yet to be announced. Skate Dance Dream is hosting a performance camp on September 19 in Southgate, Michigan. Alissa Czisny, Emily Samuelson, Parker Pennington, Lynn Kriengkrairut and Logan Giuletti-Schmitt and Marissa Diaz. For more information, go to skatedancedream.com.)
Parker Pennington never dreamed of going into production. The U.S. figure skater who won national titles on four levels just loved skating. But in 2009, he turned that passion into a touring show, combining the artistry of dance and figure skating, but also helping children reach their dreams. This summer, Pennington will get ready for his biggest show yet.
Skate Dance Dream will perform its 12th show on August 29 at the Fox Valley Ice Arena in Geneva, Illinois, which is located just outside of Chicago. The show will feature some of the best dancers in the U.S., including finalists from the FOX hit show, "So You Think You Can Dance", as well U.S., World and Olympic medalists in figure skating. The cast varies for each show. The star studded lineup for the Chicago show, which was announced last week, includes dancers Ryan DiLello, Audrey Case, Jacque LeWarne, finalists from So You Think You Can Dance Seasons 6, 9, 11 respectively, Du-Shaunt "Fik-Shun" Stegall, winner of So You Think You Can Dance Season 10 and Chelsie Hightower, Emmy-Nominated dancer & choreographer from Dancing with the Stars.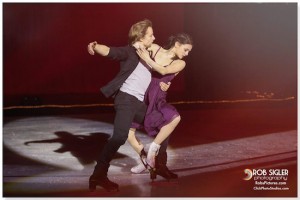 On the skating side, four-time U.S. Champion and Olympic team bronze medalist Jeremy Abbott will be appearing in his first Skate Dance Dream show, alongside his former training mate, two-time U.S. Champion Alissa Czisny. This is also Czisny's first Skate Dance Dream show. Appearing in their second Skate Dance Dream show of the year is 2014 U.S. and World Junior Champions Kaitlin Hawayek and Jean-Luc Baker. The ice dance team was a part of Pennington's Jamestown show.
"All of us at Skate Dance Dream are super excited about this all-star lineup, " said Pennington. "Not only is this cast full of big name stars in the dance and skating industries, but they are also incredible performers and personalities. We have a great range of talent in many styles, such as ice dancing, single skating and then on the dance side-ballroom, hip hop, jazz and ballet."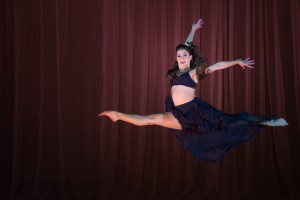 This is the first time the show is being performed in the Windy City. In March, Pennington took Skate Dance Dream to Jamestown, New York. The show has been performed in Ohio, Pennsylvania, Michigan and South Carolina. Pennington is looking forward to bringing the show to the more cities in the Midwest, as well as adding shows to the west and east coast.
"We don't have specific locations set in stone just yet, " explains Pennington. "I would love to see us continue to grow, evolve into a household name, and expand to many, many, more cities. We are bringing something fresh and new to the entertainment scene, that's making an everlasting impact that we believe will forever change the way people view the arts."
While Skate Dance Dream is the only traveling production to mix dance and figure skating in the same show, what makes it even more unique is that it gives young skaters and dancers the opportunity to perform along aside the professionals. "Dreamers", as they are called, get to meet and hang out with the stars. They attend rehearsals and learn several numbers that they later perform in the show alongside the stars. They also get the privilege of taking a class to learn from the stars. Seeing the kids skate and dance with the performers that they look up to is Pennington's favorite part of this show.
"Every time I see the kids sharing the spotlight with the pros, it brings me to the verge of tears…and, the good kind," Pennington said. "It make me remember why I started into the arts and more specifically figure skating-because simply, I love it. It brings me more joy that I ever imagined possible. It puts a smile on my face that serves as a daily reminder that fuels my desire to change the arts and entertainment for the good."
The idea for Skate Dance Dream was conceived in 2009 when Pennington produced a show called, "Skate for Life", which benefited the Muscular Dystrophy Association. It was during that time Parker was getting into the show, "So You Think You Can Dance." He saw that several of the top finishers on the show used to be figure skaters. That got Pennington thinking that it would be interesting to have them come in and dance in the show and also throw on their skates and take to the ice. In mid-2010, Pennington founded Skate Dance Dream and in August 2011, the very first Skate Dance Dream show took place at the Alice Noble Ice Arena in Wooster, Ohio.
Tickets will go on sale soon for the Chicago show. Registration is currently open for skaters and dancers to take part in the show and are being accepted now up until August 1. For more information, visit Skate Dance Dream.com.