As a journalist, my dream has always been to cover an Olympic games. I worked for a NBC station for eight years, the Olympics was always a fun and busy time.  When I got involved with Figure Skaters Online (FSO) in 2013 and then assumed the day-to-day operations of the site and all its athletes' sites in 2015, I envisioned getting to cover the Olympics someday for FSO. Since 2015, FSO has grown leaps and bounds. We continue to design and maintain the official websites for the top U.S. figure skaters. We have established a team of writers, all with prior writing experience and skating background, who are dedicated to conducting interviews and producing quality articles with athletes. We have covered large national and international competitions and events, such as the Junior and Senior Grand Prix Series, U.S. Championships, Four Continents Championships and World Championships, as part of the media. So I felt that we were ready to take on the biggest event of them all — the Olympics!
So in the fall of 2020, I submitted a journalist credential for the 2022 Olympic Games. I didn't know what our chances were of getting accepted, but I figured I give it a try. In February 2021, we received an email from the U.S. Olympic Committee that we were, indeed, credentialed for a journalist position for the 2022 Olympics in Beijing.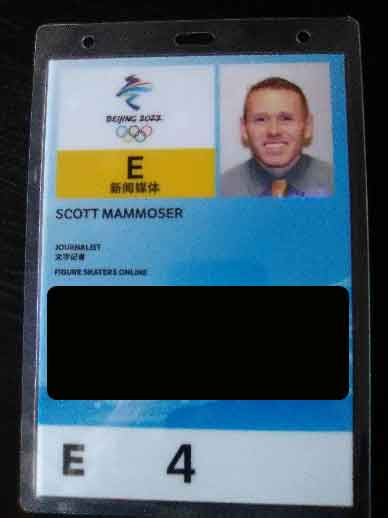 So then began our whirlwind marathon to get to Beijing.  Though it is my dream to cover an Olympics, I wasn't really prepared to travel to Beijing myself, so I offered the credential to Scott Mammoser, who has been a freelance figure skating journalist for a number of years, has traveled to more than 60 countries (including China) and has been to several Olympics as a spectator.
We started filling out paperwork, reading the guidebook and participating in webinars, however, one thing we really didn't plan for was that the COVID-19 pandemic was still going to be apart of lives in 2022. It definitely altered our initial plans. At first, Scott had plans to stay outside of the official media accommodations. In the summer of 2021, those plans got derailed when the USOC and IOC required all those associated with the Games to enter a tight, closed bubble environment. That was the first hurdle on our marathon to Beijing, though, thankfully with help from the local organizing committee, Scott was able to obtain a hotel reservation within the bubble.
So into the next heat we went — securing plane reservations. We thought this was going to be a breeze because Scott works for an airline here in the U.S. Here comes hurdle number two – COVID-19 travel restrictions still remain in effect and Scott needed to have advanced plane reservations. He began looking for flights. We knew this wasn't going to be an easy hurdle this time around as China was restricting travel into the country. This meant getting a commercial flight to Beijing was going to be a challenge. In fact, the media were being encouraged to book their own charter flights to Beijing. In late December, Scott notified me that he had secured his flights. However, unfortunately, Scott accidentally missed the part in all the documentation and restrictions that stated his first entry into China had to be through Beijing, a requirement for these Olympics. Scott had a connection into Shanghai before arriving in Beijing and the USOC confirmed to Scott that his itinerary wouldn't work. It was an unfortunate mistake (mistakes happen!) that he overlooked this one important detail, but Scott was determined to find an itinerary that would work so he could get to Beijing.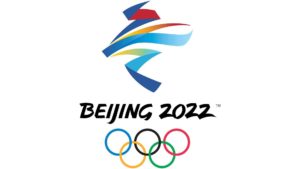 But unfortunately, this hurdle was just too big for Scott and FSO. The very limited commercial flights to Beijing that included enough of a layover before the flight to Beijing for additional mandatory COVID-19 testing were all full and Scott, with the help of a travel agent and with suggestions from other media friends bound for Beijing, just couldn't find an itinerary that would work. So on Jan. 24, less than two weeks before the opening of the games, our marathon officially came to an end. Scott will be staying at home.
While we are disappointed, we are trying to look on the bright side. Even if Scott did get to Beijing, there was still the possibility that he would get there and test positive for COVID or get COVID while he was there. That's a concern of everyone heading to the Games as we know media companies, like NBC, are keeping their announcers at home. So as his editor, I couldn't live with myself if Scott went all the way to Beijing and tested positive. With him staying at home, this alleviates that stress.
When I approached Scott to go to the Olympics as a journalist for FSO, as I said, we were wishfully thinking that COVID would be a thing of the past. But that quickly diminished and the plans Scott had for an inexpensive trip weren't going to be feasible. The costs escalated exponentially. What many people don't know is FSO is a volunteer organization. The staff at FSO cover their own costs for large national, and even international events. No one is paid for their work. We do not charge athletes for their official websites. FSO has no budget. So I couldn't expect Scott paying thousands of dollars for travel, accommodations, food, testing, etc. for which he hadn't planned for or even budgeted for.
So we thought it was important to share our experience with you all so that you get a sense of just what some of your favorite figure skating journalists and photographers had to go through just to get to Beijing. It wasn't an easy adventure. Our photographer, Robin Ritoss, who is covering the event for a few outlets, will still be in Beijing, and we have fellow journalists and photographers friends who will be there as well. We are wishing them safe travels and that they stay safe and healthy while they are in Beijing.
Scott and I, along with other members of Team FSO, will be covering the Olympics virtually. We will have media access to press conferences, quotes and interviews, just like if Scott was in Beijing. So make sure you stay tune to Figure Skaters Online and the Olympians' official websites! We are a figure skating news outlet that you can count on for accurate figure skating coverage during the Olympics.
While we didn't make it to the finish line in Beijing, and still can't add covering an Olympics in-person to our resume, we were still credentialed for our first Olympics – a feat that's a victory all on its own for an organization like FSO. We look forward to starting the marathon again in less than three years time with, hopefully, a smooth, sailing race to the finish line in Milano Cortina in 2026. (We may already be counting down and saving up!)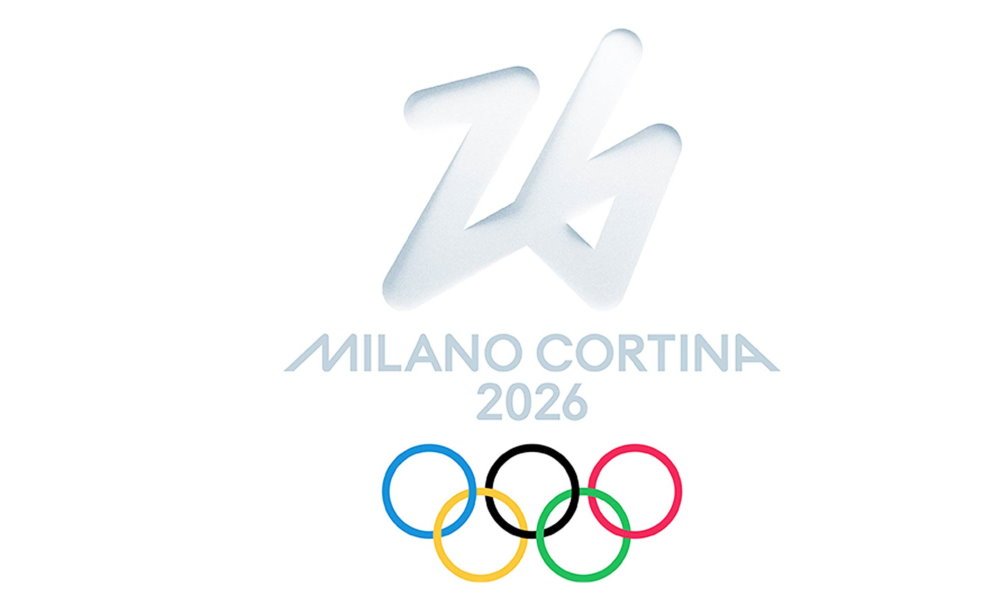 — Gina Capellazzi, Team FSO website administrator
(Picture of credential courtesy Scott Mammoser – edited for security purposes)
Check out our Olympic hub for all our Olympic coverage.