By Rylie Smith, Team FSO contributing writer
Photos by Robin Ritoss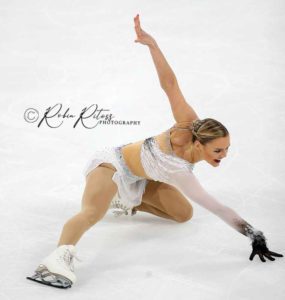 The women's event at Grand Prix de France was quite eventful with some exciting twists and turns not many saw coming. Loena Hendrickx took home the gold, the first ISU Grand Prix gold medal in Belgian history. 
To make the win even more unique, it was on her birthday. The reigning world silver medalist truly proved herself as she received positive GOE on every element in both programs.
She took first in both the short and free with a total score of 216.34, a great gap above the second-place finisher, Korea's Yelim Kim, at 194.76.
Hendrickx stated following her free skate, "I was a bit nervous because the program was pretty new. The changes we've made were kind of last minute and it was hard mentally for the Free Skating. I felt confident after my practice this morning. It's crazy, I just won gold at a Grand Prix and I am proud I could do it for Belgium and the sport in my country."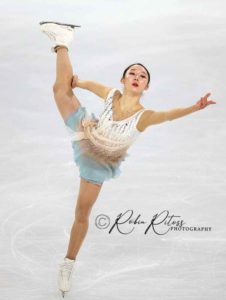 Kim had a beautiful short program with all elements executed clean and positive GOE on everything, but her free was a little more rocky with falls on a triple Lutz and a triple Salchow. She ranked fourth in the free but luckily managed to cling onto her second-overall spot by just 0.42 points.
Kim revealed, "I am quite disappointed with my performance, but I am happy and grateful I got second place. I'm going to work hard for my second Grand Prix in Japan to be better. This is my third season on the Grand Prix circuit and my first medal. I am very happy about that and I'm going to practice more."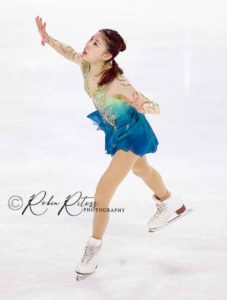 Japan's Rion Sumiyoshi came up as an underdog in the free, claiming the overall third-place spot. She finished fifth after the short with a doubled triple lutz, but she didn't hold back in the free. She attempted a quad toe as her opening jump, and though she fell, she went for it. Her free wasn't perfect, but she landed enough triples and hit three level four spins to put herself on the podium.
Korea's Haein Lee, Team USA's Audrey Shin and Japan's Mana Kawabe placed fourth, fifth and sixth, respectively, to finish in the top half.
Men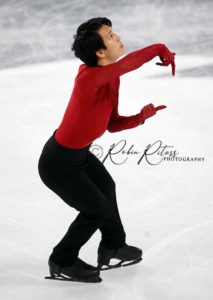 There's nothing like a domestic athlete taking home the gold medal in a Grand Prix competition, which is exactly what France's Adam Siao Him Fa did. After finishing third in the short program, Siao Him Fa went all-out in the free skate and managed to climb his way up to the first place spot with a total score of 268.98, finishing 11.08 points above second.
This was the 21-year-old's first Grand Prix medal, and he earned it in quite possibly the most memorable way. He had a near perfect free with just slight negative GOE on his quad toe-euler-triple salchow combo and positive GOE on all other elements. 
Following his win, he shared, "I am very proud of myself today. I felt really calm and relaxed during the program. The audience helped me a lot, they were really supportive, and it was really motivating. I'm really happy to win my first Grand Prix. I can see with my team we did a good job and I think I have to continue in this way. I can see I have my place with the best skaters in the world."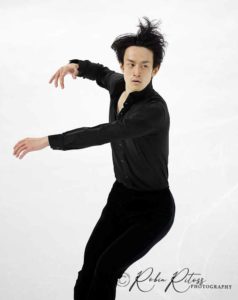 Following him in second place was Japan's Sota Yamamoto. He and Siao Him Fa had similar runnings to their podium finishes with Yamamoto finishing first in the short and third in the free. He had an overall score of 257.90. His free skate didn't go as planned as he fell on his opening quad salchow and and further singled an axel in the second half.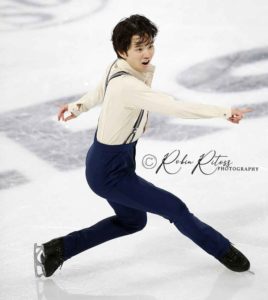 Japan's Kazuki Tomono finished in third with a bit of a tough performance in each program, especially the free, but securing a spot on the podium with level 4 step sequences and spins. 
Korea's Sihyeong Lee, Georgia's Nika Egadze and France's Luc Economides finished fourth, fifth and sixth. Lee, in particular, had a beautiful comeback, finishing seventh in the short and second in the long for a fourth-overall placement. His free was astonishing with just one element, his triple Axel, receiving negative GOE.
Pairs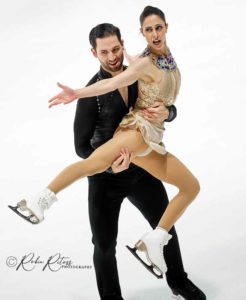 Canada's Deanna Stellato-Dudek and Maxime Deschamps took home the gold medal for pairs, making Stellato, 39, the oldest Grand Prix skating champion. They finished first in both the short and the free, racking up a total score of 185.84. They had a fall on their throw triple loop in the short and in the free, but that didn't hold them back much.
The new pairs team is thriving during Grand Prix this season. Stellato-Dudek stated, ​​"This is our second season competing internationally and every experience that we've had has been new. The first time being in the lead after the short, the first time skating last, the first time not having a good short. So it's been a lot of new things each time. This is the experience that we need to gain to be the type of team we want to be. We're very excited to qualify for the final and very proud of our fight in the long program."
France's Camille Kovalev and Pavel Kovalev finished in second to earn their first Grand Prix medal, which happened to be at home. They skated a clean short program with a little bit of a rockier road in the free, losing points on their triple Salchow-double Axel jump sequence and their throw triple loop.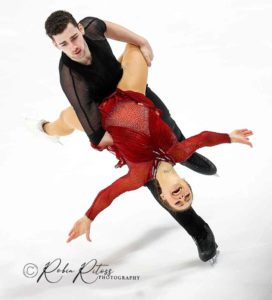 Germany's Annika Hocke and Robert Kunkel took home the bronze medal, jumping from fifth after the short to third overall. They landed in second after the free, putting out a beautiful program to earn a personal best of 119.62. They faced some difficult mental and physical demands along the way, making their podium finish even more special.
Hocke shared, "We are very pleased with what we could show and we know what to work on. We had a tough time coming here because both of us have been sick and that was more mentally demanding than I would have expected, because when you know you're not 100% ready, it's definitely harder. But for us it was a great learning experience and we're happy that we, like everybody today, showed a fight. We were not perfect, but we will work on that."
Dance
Italy's Charlene Guignard and Marco Fabbri won their first Grand Prix gold medal, while Canada's Laurence Fournier Beaudry and Nikolaj Sørensen finished in second place to win their first Grand Prix that wasn't a bronze medal. France's Evgeniia Lopareva and Geoffrey Brissaud won the bronze medal. Read more here.