By Rylie Smith, Team FSO staff writer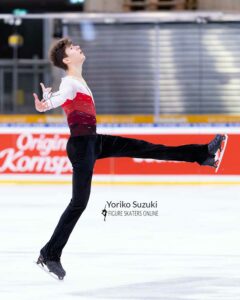 The Junior Grand Prix (JGP) season continued in Linz, Austria this past weekend with several talented skaters claiming their spots on the podium.
The men's event ended with Adam Hagara of Slovakia crowned as the winner, earning first in both the short and long programs for a combined score of 220.33. He got positive GOE on every element between both programs aside from his triple salchow in the free, beautifully showcasing his talent with multiple level-four spins and triples. Hagara won Slovakia's first Junior Grand Prix gold medal. 
Hyungyeom Kim of Korea finished in second with a total score of 211.76, and Beck Strommer of Team USA finished slightly behind with a score of 210.92. Strommer earned his first JGP bronze, and earned personal bests in both the free skate and overall score. 
Women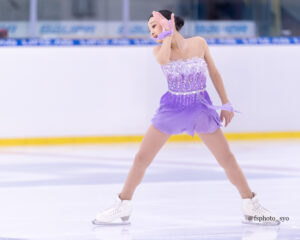 In the women's event, two-time World Junior silver medalist Jia Shin of Korea took home the gold with a stunning short program. She opened the short program with a triple flip-triple toe that earned 1.59 GOE, and she earned level-fours on all of her spins and her step sequence. Overall, she earned a massive score of 201.33.
Haruna Murakami of Japan, who competed last season in the pairs discipline with Sumitada Moriguchi, finished in second in the women's event with a score of 168.37, and Minsol Kwan of Korea finished third with a score of 165.93. Josephine Lee of Team USA finished in eighth place.
Pairs
The pairs event brought many surprises on the podium. Martina Ariano Kent and Charly Laliberte Laurent of Canada made their JGP debut together, and they took home the win with a total score of 158.28. The pair, who has only been together for a few months, had only one deduction between both programs, which was on a fall in the short program. 
Olivia Flores and Luke Wang of Team USA also made their JGP debut, and they took home the silver medal with a total score of 147.22. Wenning Shi and Zhiyu Wang of China earned third, also making their JGP debut.