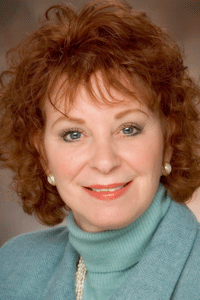 Leah Adams is one of the most respected figure skating photographers in the world. Not only has she shot competitions including the 2006 Olympic Winter Games in Torino, Italy, she has also been invited to photograph intimate moments of skaters lives.
Silvia Fontana, an Olympian for Italy, and John Zimmerman, a U.S. Champion in pairs, used Adams as the photographer for their wedding in Rome.
A contributor to Figure Skaters Online for what she calls "the love of the sport," her work is also a regular fixture on skating Web sites Golden Skate and Ice Network and skating magazines including Blades on Ice and International Figure Skating.
Adams has had her work published in more than a dozen books including Michelle Kwan's "My Book of Memories: A Photo Diary," Peggy Fleming's "The Long Program" and Christine Brennan's "Edge to Glory," in addition to many others.
Her portfolio includes photo shoots with superstars like Grand Prix Final Champion Jeremy Abbott, Olympic Champion Brian Boitano, Olympic silver medalist Sasha Cohen, Olympic bronze medalist Tim Goebel, five-time U.S. Champions Naomi Lang and Peter Tchernychev, two-time World Championship bronze medalist Evan Lysacek, World Champion Kimmie Meissner and Olympic Champions Tatiana Totmianina and Maxim Marinin.
She has been a regular fixture at skating competitions and shows since photographing the 1996 U.S. Championships in San Jose, Calif. Adams answered questions from skating fans before leaving her home in Grand Junction, Colo., for the 2009 U.S. Championships in Cleveland, Ohio. It is her 14th time photographing nationals.
____________________________________
William (Washington, USA): How did you get your start photography?
Leah: William, I was already taking portraits when I attended the 1996 U.S. Championships in my former hometown of San Jose, Calif. I sat in the second row center ice and fell in love with the costumes, make up and gorgeous athletic bodies before I took my first shot. It truly was a hidden passion.
Amber (Texas, USA): How did you get involved with shooting skating?
Leah: My husband encouraged me to take my 35mm camera to the 1996 nationals. I didn't know anything about action shooting and wasted a lot of film learning. I met the men's bronze medalist, Dan Hollander, and he liked the pictures I gave him so much he told me to continue taking photos.
Daniel (Ohio, USA): Leah, do you prefer action photography or photo shoots?
Leah: Great question. If you asked me four years ago I would have said on ice, but now I prefer off ice with the skaters because we can do more creative settings.
Lindsey (Indiana, USA): Leah, how many photos do you take at an average competition? And how many photos do you usually take during a photo shoot?
Leah: Skate America and Skate Canada are short competitions so perhaps 2,000. Nationals on the other hand with novice, junior and senior as well as press conferences, the gala and parties is probably more like 5,000. Photo shoots are perhaps 300.
Shannon (Oregon, USA): What are some of your accomplishments in skating photography that you are most proud of Leah? Thank you for taking our questions. I am looking forward to seeing your pictures from Cleveland.
Leah: I have been published in many books, magazines, television specials and newspapers. Although I still get a thrill when I hear from agencies like NBC or PBS, I am most happy to meet the families of the younger skaters or of a lesser known skater and hearing their story. Figure Skaters Online helps expose up and coming skaters to the public and the service is provided at no charge to the skaters. I do FSO for the love of the sport.
Judy (Rhode Island, USA): Do you have some favorite photos that you have taken?
Leah: The week after 9/11 I flew to New Jersey to shoot the national champions in ice dance Naomi Lang and Peter Tchernychev. I called the New Jersey highway patrol and explained I had two skaters I wanted to photograph at the George Washington bridge. We were granted permission but were met with AK47 weapons when we arrived until I could prove our identity.
After we relaxed I captured beautiful images of the bridge in the background as well as peak autumn color in the oak leaves at the state park which borders the bridge. Naomi changed into a red white and blue cotton shirt and modeled with the New York City skyline in the background. I was overcome with American pride.
Diane (New York, USA): Leah, do you have any war stories of things going wrong?
Leah: Nationals in Atlanta my camera equipment failed and I had to buy another camera. That was unnerving but doable. I remember back at the 1999 U.S. Championships in Salt Lake City I forgot to put film in my camera after an event. I started shooting the next competition, senior dance, and only realized my mistake after I looked at my counter and saw nothing registered.
I also ran over my camera bag with my car. I better explain or I'll sound pretty stupid. I did a shoot of Sasha [Cohen] at the beach with multiple costume changes and it was a very long day. By the time I drove back to Los Angeles I was beat. I took my camera bag out of the car and put it down then realized I had parked too close to the gate at my friend's house to drive through. I climbed in my car, backed up and heard the crunch. For a split second I actually thought one of my friend's kids left something in the driveway until I smelled the plastic melting from my pack. Incredibly, the film canisters although dented, survived but I still get teased today by the kids.
Carlee (Colorado, USA): Leah, I know you have been to probably over a hundred skating competitions and shows. But is there one that really stands out as a favorite for you? Is there a least favorite competition or show?
Leah: I have never been to a show that I didn't enjoy. One that stands out as a favorite was a breast cancer fundraiser in Columbus, Ohio, called Skate for Hope. The community was so supportive of the skaters and the organizer, Carolyn Bongirno, was as gracious and kind as anyone I've ever met. She gave me complete access and I felt very privileged to be invited to such an important event.
I'm attending my 14th Nationals on the 18th of January and I cannot imagine missing it. Nationals will always be my favorite eligible competition because I get to see how everyone improved from the previous season as well as renew friendships. At my first Nationals Rudy Galindo, the hometown underdog, skated flawlessly in his free skate and the entire arena was on their feet screaming the last thirty seconds of his program. I swear you could have heard the crowd outside of the building.
Julianne (Illinois, USA): What was it like to shoot the 2006 Olympic Games in Torino, Italy?
Leah: I hadn't planned on making Torino but a wonderful friend, Robin, gave me her frequent flier miles just two weeks before the Olympics so I could attend. I wasn't credentialed since it was late notice. That worked out in my favor because the press was crammed and forced to stand in a tiny area and were whacking each other in the head with their lenses and I sat in the stands on a comfortable seat.
I sat with State Farm and NBC employees who won their trip as a sales incentive. Most of the spectators were unfamiliar with skating and I explained the rules, biographies and some coaching tidbits. The attendees were the nicest people and made my experience very enjoyable.
I was euphoric to be at the Olympics and see it live. I remember Evan Lysacek's family in the upper tier with their banners and T-shirts cheering him on. John Baldwin was the team leader and he brought an American flag as well as a California state flag when he watched his team mates compete.
The venue was set up so only the athletes and dignitaries could get to the opposite side of the rink so most of the skating was away from me but the excitement of being at a historic competition was worth all the effort of getting there. Fortunately, my favorite picture from the entire Olympics was taken when Tatiana [Totmianina] and Max [Marinin] saw me after they received their medals and they skated over to show me their gold up close. I still get goose bumps.
Lindsey (Indiana, USA): What is it like doing photo shoots with skaters like Sasha Cohen and Evan Lysacek? Do you ever get nervous because they are famous skaters?
Leah: I watched Sasha grow up and was always welcomed by her mother and her to photograph. Sasha was an excellent subject and a natural in front of the camera. Evan was fun and let me shoot for a long time without getting antsy. I first met him in Montreal Canada during the Junior Grand Prix in 1999 or perhaps 2000. We talked about travel and family as we worked and he displayed no celebrity attitude.
When I first started shooting I would get nervous and double check all my camera settings and rehearse a head of time what I was going to discuss with the skater. I have discovered that skaters are fabulous athletes but really just like you and me off ice.
Judi (New Jersey, USA): Of the photo shoots that you have done, can you think of one session that was the most enjoyable?
Leah: This is an easy question to answer. Silvia Fontana, the Italian Ladies Champion, and John Zimmerman IV, the U.S. Pairs Champion were married in Rome, Italy, five summers ago. I was invited to shoot their wedding and then take the after ceremony pictures at the Coliseum. The reception was on a lake at a cardinal's villa and we arrived right at sunset. That was magical.
June (Florida, USA): Leah, when a skater is performing a really moving program, do you ever have a hard time taking pictures instead of just sitting there in awe like the rest of the crowd? What are some of the programs that have made you feel that way?
Leah: Sometimes I forget to breath when a skater is having an exceptional skate. I have cried and been unable to see like when Russians Tatiana and Max won their gold medal at the Olympics. I was pretty broken up when Todd Eldredge won his World medal and he slipped it over his mother's neck. I would say anything Michelle [Kwan] skated would be hard to breath through and I miss her immensely. I've also had a difficult time watching a skater who I know is injured. I recall when at Skate America four years ago Tatiana fell from an overhead lift and crashed unconscious to the ice. I couldn't function let alone take pictures.
Lois (New York, USA): Who would you say are some of the skaters that have provided the greatest on-ice photographs for you? And what is it about those skaters that make their photographers better than the average one?
Leah: I like skaters who smile and enjoy their programs. Michelle was a joy to watch because she emoted to the music and didn't skate on top of it. Naomi Nari Nam was a bundle of energy bringing real style to her programs with huge smiles drawing in the audience. Keauna McLaughlin and Rockne Brubaker have that chemistry that keeps you transfixed on them. Kurt Browning and Rudy Galindo had fun numbers as professionals and their facial expressions and choreography made for good pictures too.
Nicole Bobek knelt on the ice at Worlds in Lausanne, Switzerland, praying for her coach who passed away of a heart attack the day before. That image is burned into my mind and it may not be a happy memory, but it was a great on ice picture. There wasn't a dry eye in the rink.
I recall Sarah Hughes had an unbelievable skate in Colorado Springs the year she did "Don Quixote" at Skate America. She literally ran down the ice clapping her hands when she finished she was so happy. That was special too and I love those pictures of her exuberance.
Kathy (Arizona, USA): What are some of your favorite moments in skating?
Leah: Evgeni Plushenko skating his exhibition number to "Sex Bomb" by Tom Jones in gold lame' and Dan Hollander's Mrs. Doubtfire were favorite silly moments. On a serious note Worlds 2003 in Washington D.C. rewarded me with two memorable occasions. One was the remarkable long program, by the Chinese pairs team Xue Shen and Hongbo Zhao knowing she was hurt and still performed a gold medal performance. Shae-Lynn Bourne and Victor Kraatz were incredible at the same Worlds and also won a gold medal. My favorite program of theirs was the River Dance routine that grew faster and harder as the skate progressed. The fans loved the music and related to the frenzy it created by screaming , applauding and stamping their feet.
Samantha (Illinois, USA): Thank you for taking our questions Leah. I have enjoyed your photos for many seasons. They make me feel like I am at the competitions sometimes. My question is: Who are some of the skaters that you would like to have photographed in the past or would like to shoot in the future?
Leah: Samantha, thank you for your kind words. I never photographed Janet Lynn and she was a pure skater but before I became involved in the sport. Dick Button is another as well as John Nicks. Off ice I have a long list of skaters who would be a pleasure to shoot but on top of my list is Rachael Flatt and Alexei Yagudin. Actually, I would be delighted to shoot any skater no matter their name or placement.
Lois (New York, USA): Who is the most wonderful editor you ever worked with?
Leah: I have been fortunate and worked with many exceptional editors. All of them have shown me great wisdom and skill. It would be hard to state which editor was the most wonderful. Could you define "wonderful" for me Lois?
Andrew (Texas, USA): Leah, you have been around the sport for years. Who do you think are some of the greatest skaters in the sport? Any picks for some unknown skaters who are going to become stars?
Leah: Peggy Fleming is a great skater because she has given back to the sport. The same for Brian Boitano and Kristi Yamaguchi. Scott Hamilton has provided many skaters with amazing careers. These people are great not only for their athletic abilities but for the dedication to the sport after they went profession. I have two young men to watch this nationals. One is Josh Farris from the Broadmoor Skating Club. Beautiful lines for someone young. Jason Brown, who I met in Columbus this summer at the Skate for Hope, is the other. He is a graceful skater with musicality. They are competing as Novices.
Carlee (Colorado, USA): Who are you picking for medals in each of the senior competitions at the U.S. Championships? Do you have any predictions for the World Championships?
Leah: Oh, Carlee predictions are hard because the ice is slippery. I guess I could go out on a limb and say Rachael Flatt has all the strength and jumps but so does Ashley Wagner. Those two young women have been neck and neck for awhile. I feel confident that Dance will be [Meryl] Davis and [Charlie] White due to the withdrawal of [Tanith] Belbin and [Ben] Agosto. Pairs is another good bet for McLaughlin and Brubaker. Mens is the most challenging with the big guns of Lysacek, Johnny Weir and Jeremy Abbott. Let's not forget Stephen Carriere with his powerful jumps. I think men's will be the discipline to watch.
As for Worlds, pairs will be the Germans because they are innovative in their lifts and choreography. Dance depends on how injured several of the teams are but I predict the French skaters Isabelle Delobel and Olivier Schoenfelder will earn the gold medal. Ladies will be a Japanese entrants but the Korean Yu-Na Kim will give them a good run for their money. Men is more difficult because I don't know if Joubert will compete. I think any of the top three American men can take the coveted gold.
Greg (Pennsylvania, USA): Hi Leah! I have a Canon Rebel ES 10MP. Which lens would you recommend to shoot pictures at skating competitions without having to buy the very high end professional ones? Thank you very much.
Leah: Sigma makes good lenses. You'll need a 200mm with a quick shutter speed, minimally a 2.8. aperture.
Geoff (New York, USA): What type of camera do you currently use to shoot skating competitions? What are some of the cameras that have worked for you in the past?
Leah: I am a Nikon person. I started years ago with a Minolta manual focus film camera. Thank goodness for digital and today's technology.
CM (USA): What kind of equipment do you use for taking photos?
Leah: Off ice I use a Nikkor 28mm-85mm telephoto lens which is very versatile and I consider it my work horse. I have a Nikkor Speedlight flash and then my 80mm-200mm auto focus Nikkor lens for on ice. I also have other lenses but normally the two mentioned are the most useful.
Joe (Massachusetts, USA): How has your photography changed from the days of film to the days of digital?
Leah: What a terrific lead in from the last question. When I traveled and used film the TSA agents at airport security would swipe every canister of film, sometimes taking 20 minutes. I always carried 100 rolls for Nationals. It also weighed a lot more than a 4GB memory card not to mention the cost of buying the film. Now I don't have to process my film and overnight express it to my editor. I simply download it in the press room during ice resurfacing and e-mail files. I also like viewing and deleting inferior images as the event takes place so I have instant gratification.
Jim (Kentucky, USA): Leah, I always try to take pictures at competitions but they never seem to come out. Do you have any words of wisdom for amateur photographers? I would like to get at least one decent shot out of the upcoming national championships.
Leah: Jim, look for me and introduce yourself if you can. I'll talk you through the lighting and shutter speed. I know the announcer says the light is sufficient to take pictures and that may be true from the first few rows but once you get up too high the light diminishes and without proper lighting your images will be blurry. I found that going to practices helps get me warmed up so when its show time I'm ready. It also helps me to memorize where all the cool choreography is in a program.
Virginia (California, USA): I was wondering what is one suggestion you can give for taking better photos?
Leah: Get familiar with your camera before an event. I remember a competition when a fan asked me to fix her camera because it wasn't working. I asked her when was the last time she replaced her batteries only to find out she never put batteries in it. It was the first time she was using it.
Jamie (Arizona, USA): Thank you for taking questions Leah. Is there anything you would like to add?
Leah: I am very lucky to have had the experiences that I've had in this sport. I thank all of the wonderful skaters who have shared their talents with me and the skating world. Without them, there would be no skating. Thank you everyone who took the time to write-in. Hopefully I provided some useful information.
Jamie (Arizona, USA): For more information on Leah, visit her Web site at www.leahadams.com.
__________
Figure Skaters Online strives to be an accurate source of information related to the sport of figure skating. To report an error, please e-mail the news editor. Include the article date and title in your e-mail.