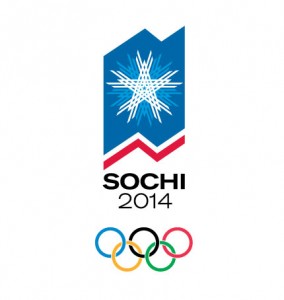 It was Day 2 of the new figure skating team event and the U.S. found themselves needing to catch up if they wanted to compete for a medal. After Thursday's men and pairs short program, Team USA was in a three-way tie with Germany and France with 10 points. Only the top five teams advance to the finals.
So on Saturday evening, Team USA sent their best weapon onto the ice. Six-time national champions, 2010 Olympic Silver Medalists and two-time world champions Meryl Davis and Charlie White to compete in the short dance. The favorites to win gold in the individual event did not disappoint and did exactly what their teammates had hoped for. Davis and White finished in first with a score of 75.98, giving Team USA the 10 points they needed. Davis and White's training mates, Canada's Tessa Virtue and Scott Moir finished right behind them with 72.98.
Heading into the ladies short program, Team USA had moved up from seventh place to third. But they knew in order to advance, they need a strong skate from two-time national champion Ashley Wagner. With Japan's Mao Asada and Russia's Julia Lipnitskaia skating their short programs in the team competition, the pressure was on for Wagner. Not only did Team USA need her, but Ashley needed to prove to herself and the critics that she deserved to be on the Olympic team, despite her fourth place performance at the U.S. Championships in Boston. Well in her eyes, it might have not been her best, but the score of 63.10 was good enough for a fourth place finish. More importantly, it was enough to keep Team USA in third place and advance to the finals.
And there was no wasting time, the finals began that same night with the pair free skate going first. The U.S. decided to keep the pair of Marissa Castelli and Simon Shnapir for the free skate. The two-time national champions have been practicing a throw quad and decided to execute it in the free skate. Despite Castelli putting her hand down in the landing, they made an outstanding attempt and both the crowd in the arena and at home were impressed with it.  The duo earned a season's best score of 117.94. They finished fourth in their discipline, but helped Team USA hang on to third place.
U.S. Figure Skating announced that 2014 U.S. Silver Medalist Jason Brown will skate in place of Jeremy Abbott in Sunday's free skate. U.S. Figure Skating also decided to replace Ashley Wagner with 2014 U.S. Champion Gracie Gold in the free skate as well. Each country is allowed to two substitutions. Since U.S. Figure Skating is using its substitutions on the men and ladies, that means the ice dance team of Meryl Davis and Charlie White will skate again on Sunday.
Here's a look at the current team standings:
Current Team Standings
1. Russia (47 pts)
2. Canada (41 pts)
3. USA (34 pts)
4. Italy (31 pts)
5. Japan (30 pts)
Olympic Schedule (We will be posting a daily TV schedule each day)
Sunday February 9:  10:00 a.m. (EST): Team Event: Men's Free Program (Live on NBC Sports Network or NBCOlympics.com). Jason Brown is skating second.
Sunday February 9: 11:05 a.m. (EST): Team Event: Ladies Free Program (Live on NBC SportsNetwork or NBCOlympics.com) Gracie Gold is skating second.
Sunday February 9: 12:10 p.m. (EST) Team Event: Ice Dance Free Skate (Live on NBC SportsNetwork or NBCOlympics.com) Meryl Davis and Charlie White are skating last.
If you are not able catch it live, NBC will have coverage starting at 7:00 p.m. (EST) in its Primetime coverage.
Social Media
FSO has decided to provide as much live updates on Twitter as we can. If you would like to follow our live updates, make sure you follow @FSOnline on Twitter or staff member Gina Capellazzi @ginaballerina. Also make sure to follow our skaters on Twitter. They are posting lots of updates from Sochi.