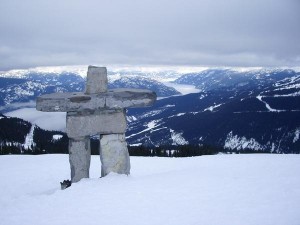 It is the final countdown.
One hundred days from November 4, the attention of the world turns to Vancouver, Canada, as the city plays host to the 2010 Olympic Winter Games, an event that will have 2,500 athletes vying for 258 medals in 10 sports, including all four disciplines of figure skating.
"When I think about how close Vancouver is, I get chills," said World Champion Evan Lysacek, who is contending for a spot on the 2010 U.S. Olympic team. "Representing the United States at the Olympics is an incredible feeling unlike anything else I've ever experienced. To skate in Vancouver would be another dream come true for me."
The pairs short program, the first of nine figure skating competitions, is Feb. 14 with the ladies free skate, the marquee event of the Games, on February 25. The exhibition gala is February 27.
While two ski jumping qualifying competitions precede the Opening Ceremony, the Games officially start at 6 p.m. on February 12 when delegations from the 80-plus participating countries come together for the Ceremony. The Closing Ceremony is February 28.
__________
Figure Skaters Online strives to be an accurate source of information related to the sport of figure skating. To report an error, please e-mail the news editor. Include the article date and title in your e-mail.