STAFF REPORTS
Figure Skaters Online
__________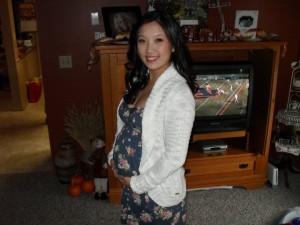 GREENSBORO, N.C. — One of the best parts of the U.S. Championships is seeing retired competitors who have returned to the sport in another capacity. At the boards with novice and junior competitors Sunday were two-time U.S. Pairs Champion Rocky Marval, three-time U.S. Pairs Champions and two-time World Championship bronze medalists Jenni Meno and Todd Sand and Olympic silver medalist Paul Wylie.
Canadian icons Isabelle Brasseur and Doug Ladret are also with students in Greensboro, N.C. Brasseur is a five-time national champion, World Champion and two-time Olympic bronze medalist with Lloyd Eisler. Ladret is a Canadian Pairs Champion who also won six other national medals with Christine Hough.
Olympic Champion Scott Hamilton will be in Greensboro providing commentary for NBC. Ice Network's commentary team includes Peter Carruthers and Tonia Kwiatkowski. Carruthers is a four-time U.S. Pairs Champion and Olympic silver medalist with his sister Kitty. Kwiatkowski won five medals in senior ladies at the U.S. Championships.
But one face that is missing at the national championship is Naomi Nari Nam, the coach of some Southern California athletes. Nam, who medaled in novice, junior and senior ladies as well as senior pairs, is expecting her son Aiden next month. It is the first child for Nam and husband Tyler Poor.
"I am only a week away from being nine months pregnant and am getting extremely excited to start our new family," Nam said. "I do wish so much that i could be there with the pairs teams that I worked with all year but I know they are all in good hands. It has been a privilege to see all of Peter Oppegard's pair teams that I have helped assist this year develop into the quality skaters they are today."
Among the pairs that Nam has helped coach are senior pair Lindsay Davis and Themistocles Leftheris and junior pairs Brynn Carman and A.J. Reiss and Christina Guterres and Justin Schumann. Nam skated pairs with Leftheris before she retired in October 2008 due to injury.
"Nationals is the most exciting and the most anticipated event of the season," Nam said. "I know all the skaters have worked long and hard for this event and I know they are all very well prepared. I wish them nothing but the best and hope they all have fun and kick some butt."
Nam rose to stardom by winning the silver medal behind Michelle Kwan at the 1999 U.S. Championships and later returned to the nationals as a pair skater with Leftheris. They won the bronze medal at 2006 Skate America and the 2007 U.S. Championship.
She coaches at the East West Ice Palace in Artesia, Calif.
• Three-time U.S. Champion Johnny Weir will do more than just accept his second Readers' Choice Award for Skater of the Year (Michelle Kwan Trophy) in Greensboro. On Sunday, prior to receiving the award at the Smucker's Skating Spectacular exhibition gala, Weir plans to hold a book signing for his memoir "Welcome to My World" at an off-site venue, and he also plans to hold an autograph signing at the arena. Details have not yet been announced.
• To help with possible transportation woes, the Sheraton Greensboro, one of the official hotels for the national event, is now offering a Blue Express shuttle that operates from the hotel to the Greensboro Coliseum Complex every hour. Daily shuttle passes are available for $10 at the concierge desk. For spectators without shuttle passes, the arena's guest services can help you schedule a taxi. The taxi pick-up is located on Lee Street in front of the Coliseum, adjacent to the Club parking lot.
• Last minute ticket specials are now being offered. For spectators purchasing tickets through Ticketmaster, the special code "sponsorskate" is good for 20-percent off the purchase. Another deal is the Krispy Kreme Friends and Family nights. For $125, fans can get four tickets to a select U.S. Championship event (the ladies short program, the men's short program or the championship pairs and free dance), four U.S. Figure Skating T-shirts and four Krispy Kreme Arctic Avalanche Sundaes. Call (336) 331-3820 to order.
__________
Figure Skaters Online strives to be an accurate source of information related to the sport of figure skating. To report an error, please e-mail the news editor. Include the article date and title in your e-mail.