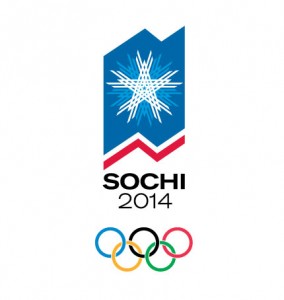 The ladies figure skating event is always the favorite discipline among fans of the sport. It is partially why the Olympics saves it for the end of their two weeks of competitions. And on Wednesday, the best ladies figure skaters in the world showed why they saved the best for last.
All eyes were on reigning Olympic champion Yuna Kim from South Korea. Since winning the gold, the world hasn't seen much of Kim on the ice.  The big question is can she repeat as Olympic champion? The last time it has happened in ladies figure skating was more than 25 years ago when Germany's Katarina Witt won the gold in 1984 and 1988.  But Wednesday night, Kim showed why she is the favorite to win the gold. She delivered a strong free skate and is in the lead with a score of 74.92.
But there are other skaters in the hunt for the gold. Yuna Kim has only a 0.28 point lead over Russia's Adelina Sotnikova. She had her hometown crowd up on their feet before she even finished her routine. She is currently in second place heading into the free skate.  Italy's Carolina Kostner sits in third place with 0.80 points out of first.
Team USA did not disappoint. First on the ice for the Americans was 15-year-old Polina Edmunds. Her short program Wednesday night was her Olympic debut.  While a lot of attention has been given to her two Team USA teammates Ashley Wagner and Gracie Gold, the U.S. silver medalist had a message for the world, 'You can't count me out.'" She scored a personal best of 61.04 to place seventh at the end of the short program. The reigning U.S. Champion Gracie Gold had a clean short program and finds herself in fourth, behind Kostner.  Two-time U.S. Champion Ashley Wagner also skated well and is in sixth place, ahead of Edmunds.
The surprises of the night came from Russian teen sensation Yulia Lipnitskaya, who fell on a triple flip. Lipnitskaya, who helped her Russian team win gold, is now finding herself sitting in fifth place, heading into the free skate Thursday. The 2010 Olympic silver medalist, Mao Asada, of Japan, had a disappointing short program. The Japanese star fell on her triple axel attempt and then had problems with her triple flip and triple loop-double loop combination. She is sitting in 16th place and out of medal contention.
Lipnitskaia, Kostner, Sotnikova, Gold, Wagner and Kim will skate in the final group Thursday.
Olympic Schedule (We will be posting a daily TV schedule each day)
February 20, 2014: 10:00 a.m. (EST):  Ladies Free Skate (Live on NBC Sports Network or NBCOlympics.com). Polina Edmunds to skate at 12:43 p.m, Gracie Gold at 1:30 p.m. and Ashley Wagner at 1:38 p.m.
Social Media
FSO has decided to provide as much live updates on Twitter as we can. If you would like to follow our live updates, make sure you follow @FSOnline on Twitter or staff member Gina Capellazzi @ginaballerina. Also make sure to follow our skaters on Twitter. They are posting lots of updates from Sochi.