By Maura Sullivan Hill, Team FSO staff member
Header photo: Theron James in "Presence" (Choreography by Deneane Richburg).
Photo by Josef Pinlac
The Ice Theatre of New York will present its annual spring show, "Unplugged," on Thursday, May 2.
The performance showcases works in progress without spotlights, which is where the show gets its name. In contrast, the annual fall gala, a full show with spotlights, is called "Lit."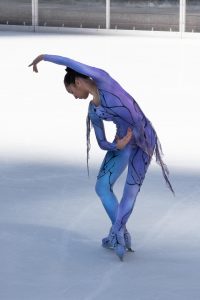 The ensemble will debut several new pieces at the show, including an ensemble number to "Bohemian Rhapsody," choreographed by ensemble director Elisa Angeli. The ITNY Junior Ensemble will present their new piece, also choreographed by Angeli, set to music from the film, "The Imitation Game." 
Moira North, the founder and artistic director of the Ice Theatre of New York, says she is looking forward to all the programs debuting in the show, but especially a piece titled, "When Atoms Embrace." It was choreographed by Lorna Brown, one of the members of 1976 Olympic Champion John Curry's skating company, which was a first-of-its-kind touring skating show that often performed in traditional theater venues like the Metropolitan Opera House in New York and the Royal Albert Hall in London. Guest apprentice Sarah Baetge, one of Brown's students, will perform the piece, set to the music of "Spiegel and Spiegel" by Arvo Pärt. In creating the piece, Brown took inspiration from the quote, "Lay me in a field of wild flowers, let the scent perfume the hours. When The Atoms embrace and time changes pace, I find my magical powers."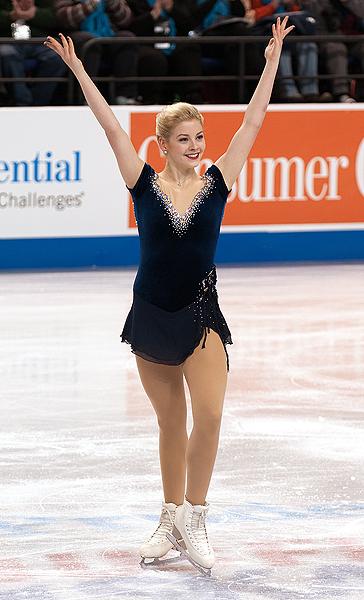 North called the program "really special," adding that, "It is really a full circle moment for someone from John Curry's company to create a piece for the Ice Theatre of New York, the first nonprofit ice dance company in the United States."
During the post-event VIP Dinner Party, Olympic Bronze Medalist and two-time U.S. Champion Gracie Gold will receive the Will Sears Award, presented to a skater who demonstrates exceptional daring and persistence in pursuit of his or her passion.
"Gracie speaking out about her demons and issues with perfectionism is an inspiration to be honest with yourself, and to try to reconnect with the joy that you get from skating—independent of how well you do," said North. "The Ice Theatre of New York is proud to honor Gracie."
Gold has spoken candidly in interviews with the New York Times and The Today Show throughout 2019, addressing her struggles with depression and an eating disorder, as well as her plans for a skating comeback.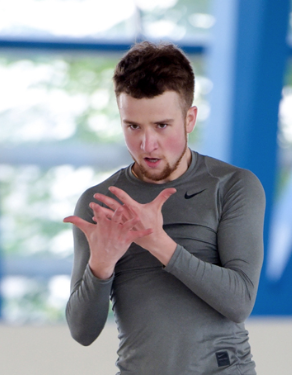 Olympian Misha Ge of Uzbekistan will be the guest performer in the show, skating to the song, "Break my Heart Again," by Finneas.
"It is an honor to be part of the famous New York ice theatre," Ge said via text message during a trip to Japan. "I have to cancel many shows due to my busy schedule of camps and choreography, so performing in New York will be very special."
Ge, who retired after the 2017-2018 season, has a growing resume as a choreographer. He often choreographed his own competitive programs, and during the 2018-2019 season, he created more than 30 programs for skaters in all four disciplines, at the novice through senior level. He has already begun choreography for next season, but said that he had to take on fewer programs this year, because his schedule is so busy.
Ge and Gold will also offer a skating seminar after the show, on Saturday, May 4, at the Ice House in Hackensack, NJ. Skaters at all levels—from no test through adult—and coaches are welcome at the event, which will last from 10 am to 4 pm.
Members of the ITNY ensemble include: Armen Agaian, ensemble director Elisa Angeli, Jake Bennett, Angela Chiang, Jennifer Gruver, Jessica Huot, Ale Izquierdo, Theron James, Valerie Levine, Freddie Moore (understudy), Matej Silecky, and Conor Wagar. Other performers in the show include 2019 U.S. Junior pewter medalists in ice dance Oona and Gage Brown.
Visit https://www.icetheatre.org/2019-spring-unplugged-performance-vip-party.html to buy tickets to the show and register for the seminar.