By Scott Mammoser, Team FSO contributing writer
Photos by Giada Arioldi
TORINO, ITALY — Japanese skaters captured three of the four senior events at the ISU Grand Prix Final, which concluded on Saturday in Torino, Italy.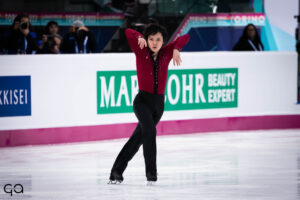 For Shoma Uno, a year that began with the Olympic bronze medal and World Championship gold, culminated with a new jewel in his stellar career.
Mai Mihara and pairs skaters Riku Miura and Ryuichi Kihara joined Uno with gold medals, while Piper Gilles and Paul Poirier of Canada won the ice dance competition.
Uno bettered his personal record in the long program by two points and finished with 304.46 points, nailing a quad loop, quad Salchow, quad flip, and triple Axel from the start. It was his fifth Grand Prix Final, and he was already the owner of two silver and two bronze medals in the event, not to mention the 2014 junior title. He has eight Grand Prix series titles to his credit, including Skate Canada and the NHK Trophy this season, and has won just about everything there is to win in the sport, except the Olympic gold. He turns 25 later this week and will be 28 in three years when the Games return to Italy in 2026.
"The jumps are very important, but it doesn't mean I have given up on the artistry," Uno said. "I'm not thinking about how long I am competing or the next Olympics. Every day, my goal is to complete a strong short program or long program. To complete every element and expression is my short term goal. From the second half of last season, I started to observe different skaters' styles, so I asked myself how to train to serve my purpose. That has led to better results."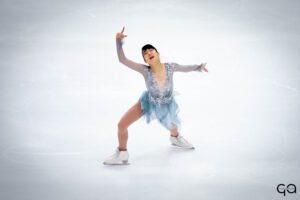 Mihara, the 23-year-old, was somewhat of a surprise. World champion and short program leader Kaori Sakamoto lost composure on an early triple Lutz and never recovered, slipping to fifth place. This paved the way for Mihara, who won Grand Prix events in England and Finland this season, to join Fumie Suguri, four-time winner Mao Asada and Rika Kihira as Japanese ladies to win gold in the event. Mihara secured an 11-point advantage over silver medalist Isabeau Levito of the U.S., who climbed from fifth after the short program and is the first American woman to medal in the Final since Ashley Wagner eight years ago. Loena Hendrickx of Belgium won bronze.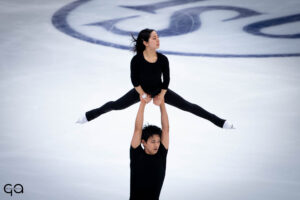 Mihara said it was "unbelievable" for her to be in the position and at the Final.
Miura and Kihara, who won pairs at Skate Canada and the NHK Trophy, clutched to a one-point win over world champions Alexa Knierim and Brandon
Frazier of the United States. Sara Conti and Niccolo Macii of Italy won the bronze, and it was the first pairs medals for all three delegations in the event.
"It was a really good experience this time, needing to perform under so much pressure," Kihara said.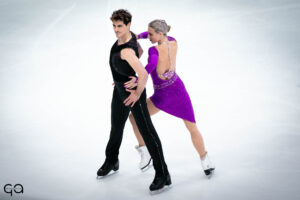 Gilles and Poirier were competing in their third Grand Prix Final and collected gold medals in Skate Canada and the Grand Prix Espoo. They secured a four-point win over Americans Madison Chock and Evan Bates, who now have four silver medals in six Grand Prix Finals.
"We're really proud," Poirier added. "This is the most present we've felt in our ('Evita') characters. We are so ecstatic."
Junior Grand Prix Final events were held in addition to the seniors. Mao Shimada of Japan won the ladies, while Nikolaj Memola of host Italy pleased the home crowd. Nadia Bashynska and Peter Beaumont of Canada were the top ice dancers, and the pairs gold went to Anastasia Golubeva and Hektor Giotopoulos Moore of Australia.