WELCOME TO FIGURE SKATERS ONLINE COVERAGE OF THE 2018 OLYMPICS IN PYEONGCHANG!
Figure Skaters Online will be covering the Olympic Winter Games! Photographer Robin Ritoss is in Pyeongchang, South Korea, and we will be posting her photos as well as our recaps of the events.
We will also be live tweeting, reporting, and more on our social media accounts, so follow us via the links (located to your right!)
---
Men's Event
Pairs' Event
Pairs' FS recap
Pairs' FS results
Pairs' SP recap
Pairs' SP results 
Team Event
Medal Ceremony Photos
Free Skates/Free Dance recap
Pairs' Free Skate Results
Ladies Short Program/Short Dance Results
Ladies' Short Program/Short Dance Recap
Men's/Pairs' SP Results
Men's/Pairs' SP Recap
Pairs' and Men's SP Photos
—————————————————————————————————————————————————————————
Entries

Australia
Brendan Kerry (Men)
Kailani Craine (Ladies)
Ekaterina Alexandrovskaya/Harley Windsor (Pairs)

Austria
Miriam Ziegler/Severin Kierfer (Pairs)
Belgium
Loena Hendrickx (Ladies)
Jorik Hendrickx (Men)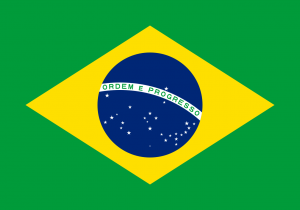 Brazil
Isadora Williams (Ladies)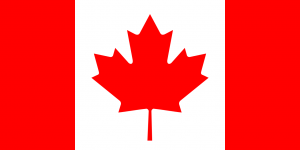 *Canada
Patrick Chan (Men)
Keegan Messing (Men)
Larkyn Austman (Ladies)
Gabrielle Daleman (Ladies)
Kaetlyn Osmond (Ladies)
Meagan Duhamel/Eric Radford (Pairs)
Kirsten Moore-Towers/Michael Marinaro (Pairs)
Julianne Seguin/Charlie Bilodeau (Pairs)
Piper Gilles/Paul Poirier (Dance)
Tessa Virtue/Scott Moir (Dance)
Kaitlyn Weaver/Andrew Poje (Dance)
*China
Boyang Jin (Men)
Han Yan (Men)
Xiangning LI (Ladies)
Cheng Peng/Yang Jin (Pairs)
Wenjing Sui/Cong Han (Pairs)
Xiaoyu Yu/Hao Zhang (Pairs)
Shiyue Wang/ Xinyu Liu (Dance)

Czech Republic
Michal Brezina (Men)
Anna Duskova/Martin Bidar (Pairs)
Cortney Mansourova/Michal Ceska (Dance)

*France
Chafik Besseghier (Men)
Mae Berenice Meite (Ladies)
Vanessa James/Morgan Cipres (Pairs)
Marie-Jade Lauriault/Roman Le Gac (Dance)
Gabriella Papadakis/Guillaume Cizeron (Dance)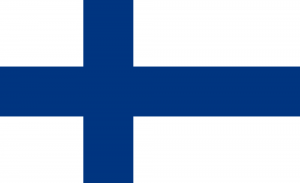 Finland
Emmi Peltonen

Georgia
Moris Kvitelashvili (Men)
*Germany
Paul Fentz (Men)
Nicole Schott (Ladies)
Annika Hocke/Ruben Blommaert (Pairs)
Aljona Savchenko/Bruno Massot (Pairs)
Kavita Lorenz/Joti Polizoakis (Dance)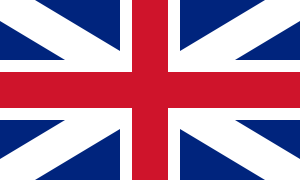 Great Britain
Penny Coomes/Nicholas Buckland (Dance)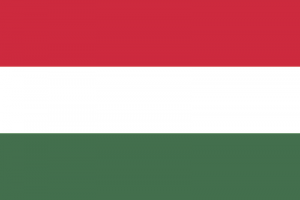 Hungary
Ivett Toth (Ladies)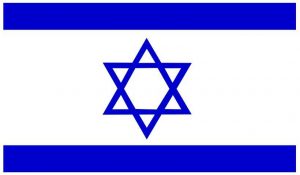 *Israel
Alexei Bychenko (Men)
Daniel Samohin (Men)
Aimee Buchanan (Ladies)
Paige Conners/Evgeni Krasnopolski (Pairs)
Adel Tankova/Ronald Zilberberg (Dance)
*Italy
Matteo Rizzo (Men)
Carolina Kostner (Ladies)
Giada Russo (Ladies)
Nicola Della Monica/Matteo Guarise (Pairs)
Valentina Marchei/Ondrej Hotarek (Pairs)
Anna Cappellini/Luca Lanotte (Dance)
Charlene Guignard/Marco Fabbri (Dance)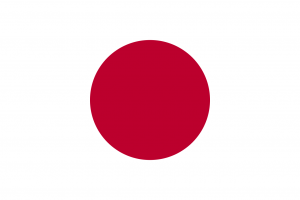 *Japan
Yuzuru Hanyu (Men)
Keiji Tanaka (Men)
Shoma Uno (Men)
Satoko Miyahara (Ladies)
Kaori Sakamoto (Ladies)
Miu Suzaki/Ryuichi Kihara (Pairs)
Kana Muramoto/Chris Reed (Dance)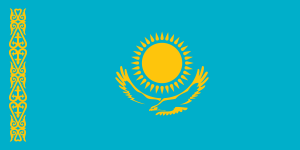 Kazakhstan
Denis Ten (Men)
Aiza Mambekova (Ladies)
Elizabet Tursynbaeva (Ladies)

*Korea
Junhwan Cha (Men)
Dabin Choi (Ladies)
Hanul Kim (Ladies)
Kyueun Kim/Alex Kang Chan Kam (Pairs)
Yura Min/Alexander Gamelin (Dance)

Latvia
Deniss Vasiljevs (Men)
Diana Nikitina (Ladies)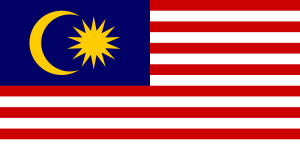 Malaysia
Julian Zhi Jie Yee (Men)
North Korea
Tae Ok Ryom/Ju Sik Kim (Pairs)

*Olympic Athlete from Russia
Dmitri Aliev (Men)
Mikhail Kolyada (Men)
Evgenia Medvedeva (Ladies)
Maria Sotskova (Ladies)
Alina Zagitova (Ladies)
Kristina Astakhova/Alexei Rogonov (Pairs)
Evgenia Tarasova/Vladimir Morozov (Pairs)
Natalia Zabiiako/Alexander Enbert (Pairs)
Ekaterina Bobrova/Dmitri Soloviev (Dance)
Tiffani Zagorski/Jonathan Guerreiro (Dance)

Philippines
Michael Christian Martinez (Men)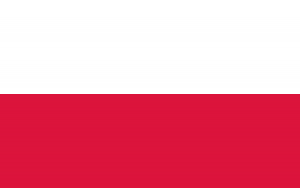 Poland
Natalia Kaliszek/Maksym Spodyriev (Dance)

Spain
Javier Fernandez (Men)
Felipe Montoya (Men)
Sara Hurtado/Kirill Khaliavin (Dance)
Switzerland
Alexia Paganini (Ladies)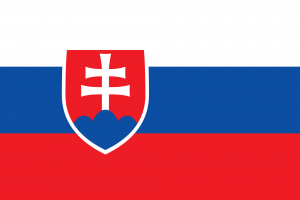 Slovakia
Nicole Rajicova (Ladies)
Lucie Mysliveckova/Lukas Csolley (Dance)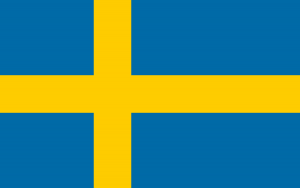 Sweden
Anita Oestlund (Ladies)

Turkey
Alisa Agafonova/Alper Ucar (Dance)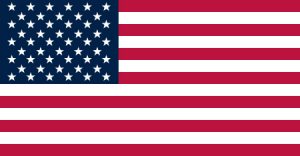 *United States
Nathan Chen (Men)
Adam Rippon (Men)
Vincent Zhou (Men)
Karen Chen (Ladies)
Mirai Nagasu (Ladies)
Bradie Tennell (Ladies)
Alexa Scimeca Knierim/Chris Knierim (Pairs)
Madison Chock/Evan Bates (Dance)
Madison Hubbell/Zachary Donohue (Dance)
Maia Shibutani/Alex Shibutani (Dance)

Ukraine
Yaroslav Paniot (Men)
Anna Khnychenkova (Ladies)
Alexandra Nazarova/Maxim Nikitin (Dance)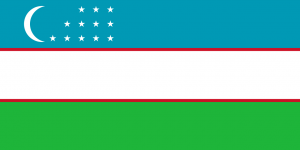 Uzbekistan
Misha Ge (Men)
*Will compete in Team event
 —————————————————————————————————————————————————————————
Schedule
The Games will be broadcast on NBC, NBCSN and across the networks of NBC Universal. Every Olympic event will be available to stream live and on-demand on NBCOlympics.com and the NBC Sports app.
Thursday, February 8: Team Event: Men's and Pairs' Short Programs
8:00 p.m. EST/5:00 p.m. PST
Saturday, February 10: Team Event: Short Dance, Ladies' Short Program and Pairs' Free Skate
8:00 p.m. EST/5:00 p.m. PST
Sunday, February 11: Team Event: Men's and Ladies' Free Skate and Free Dance
8:00 p.m. EST/5:00p.m. PST
Tuesday, February 13: Pairs' Short Program
8:00 p.m. EST/5:00 p.m. PST
Wednesday, February 14: Pairs' Free Skate
8:30 p.m. EST/5:30 PST
Thursday, February 15: Men's Short Program
8:00 p.m. EST/5:30 PST
Friday, February 16: Men's Free Skate
8:00 p.m. EST/5:00 PST
Sunday, February 18: Short Dance
8:00 p.m. EST/5:00 PST
Monday, February 19: Free Dance
8:00 p.m. EST/5:00 PST
Tuesday, February 20: Ladies' Short Program
8:00 p.m. EST/5:00 PST
Thursday, February 22: Ladies' Free Skate
8:00 p.m. EST/5:00 PST